There are many types of honey you may not have heard. And that certainly includes Guajillo honey. Today I will write to you about Guajillo honey. Continue reading this article to learn more about this honey!
Before we start, I want to say that you will also find Guajillo honey, it is called Huajillo honey. It's exactly the same, just a different romanization of the same word.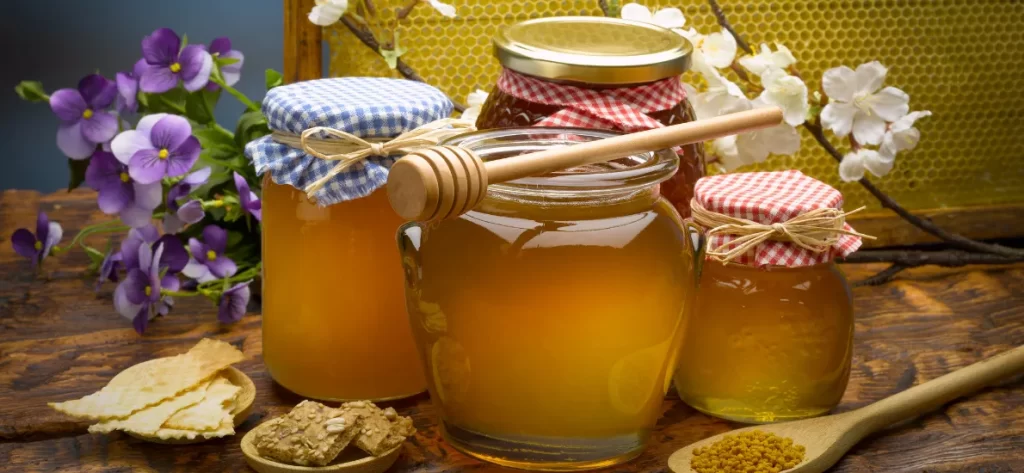 So What Is Guajillo Honey?
Guajillo honey is a herbal honey made from the flowers of the Guajilla plant. This plant grows in many parts of Mexico as well as in the southwestern United States.
What Is This Huajillo Plant You Speak Of?
This particular plant is a cactus-like plant that can grow up to three meters in height. It produces light green flowers at the top of the stem. We owe the Guajillo honey to these flowers. When the cactus blooms, the buds get luscious nectar.
Guajilla plants belong to the legume (pea) family and are native to Mexico and Central America. You can find Guajilla plants growing in arid, desert-like environments.
But enough about plants, how does Guajillo honey taste? It's like any other honey, but with a subtle, sweet, grassy flavor. It certainly has its own unique style that you won't find in any other honey. Guajillo honey is sometimes thinner and lighter than you might expect from your experience with other more traditional honeys.
Guajillo honey is popular with honey lovers in Texas, Mexico and now, thanks to the internet, all over the world. People in the US and Mexico have been making honey from the Guajilla plant for over 400 years, so at least it must be good.
If you weren't lucky enough to be born in Texas or Mexico, where can you buy honey like this? Even on the World Wide Web, there are not many places to choose from.
Of course, Guajillo Honey is created by honeybees from the nectar they collect on the flowers of the Guajillo plant. Honey is also the most perfect product of nature, it contains almost all the ingredients that build the human body.
Nectar that bees collect from flowers is the main source of carbohydrates, and then they turn it into easily digestible sugar – glucose and fructose (the main ingredients of honey).
Ripe honey does not contain more than 20% water, and the bees cover it in the comb with wax covers, thus protecting it from absorbing moisture and spoiling. Honey contains minerals, amino acids, highly valuable organic acids such as formic, malic, citric, acetic, succinic acid, pigments, various chlorophyll derivatives, wax, inulin, and elements of the vitamin B complex.